Benedict Kiernan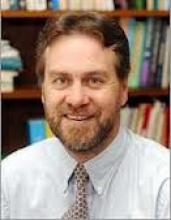 A Whitney Griswold Prof of History, Dir Genocide Studies Program
Address:
320 York St, New Haven, CT 06511-3627
Professor Kiernan obtained his Ph.D. from Monash University, Australia, in 1983. He is the author of Blood and Soil: A World History of Genocide and Extermination from Sparta to Darfur (2007), which won the 2008 gold medal for the best book in History awarded by the Independent Publishers association, and the U.S. German Studies Association's 2009 Sybil Halpern Milton Memorial Book Prize for the best book published in 2007-2008 dealing with Nazi Germany and the Holocaust in its broadest context, covering the fields of history, political science, and other social sciences, literature, art, and photography. In June 2009, the book's German translation, Erde und Blut: Völkermord und Vernichtung von der Antike bis heute, won first place in Germany's Nonfiction Book of the Month Prize Die Sachbücher des Monats, sponsored by Süddeutsche Zeitung and NDR Kultur.
Kiernan is also the author of Genocide and Resistance in Southeast Asia: Documentation, Denial and Justice in Cambodia and East Timor (2007), How Pol Pot Came to Power: Colonialism, Nationalism, and Communism in Cambodia, 1930-1975 (1985, 2004), Cambodia: The Eastern Zone Massacres (1986), The Pol Pot Regime: Race, Power and Genocide in Cambodia under the Khmer Rouge, 1975-1979 (1996, 2002, 2008), and Le Génocide au Cambodge, 1975-1979: Race, idéologie, et pouvoir (1998). He is the co-author of Khmers Rouges ! Matériaux pour l'histoire du communisme au Cambodge (1981), Peasants and Politics in Kampuchea, 1942-1981 (1982), and Cambodge: Histoire et enjeux (1986), and has published numerous articles on Southeast Asia and the history of genocide. He is a member of the editorial boards of Critical Asian Studies, Human Rights Review, and Zeitschrift für Genozidforschung.
He was founding Director of the Cambodian Genocide Program (1994-99) and Convenor of the Yale East Timor Project (2000-02). Kiernan's edited collection Conflict and Change in Cambodia won the Critical Asian Studies Prize for 2002, and was republished as a book in 2006. He is also the editor of Genocide and Democracy in Cambodia: The Khmer Rouge, the United Nations, and the International Community (1993), and Burchett: Reporting the Other Side of the World, 1939-1983 (1986), and co-editor of Revolution and Its Aftermath in Kampuchea (1983), Pol Pot Plans the Future: Confidential Leadership Documents from Democratic Kampuchea, 1976-1977 (1988), and The Specter of Genocide: Mass Murder in Historical Perspective (2003).
His undergraduate courses include Southeast Asia from Earliest Times to 1900, Southeast Asia since 1900, Vietnamese History from Earliest Times, The Vietnam War, Environmental History of Southeast Asia, and graduate seminars on the Vietnam War and on various aspects of the history of genocide.