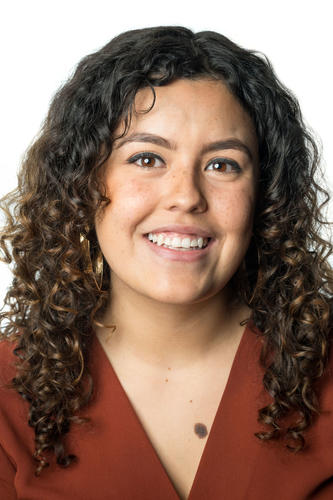 At the age of four, Viviana began to see the precarious nature of being undocumented after her parents, who immigrated to Colorado from Mexico, revealed to her that they were not in the United States legally. At the age of 12, her mother was detained by ICE, completely changing the course of Viviana and her family's lives. Following her mother's arrest, homelessness and poverty began to stalk her family. Viviana pinned her hope to education. Her hard work and perseverance paid off when she was admitted to Yale University with the Gates Millennium Scholarship, the Jack Kent Cooke Scholarship, and as a LEDA Scholar.
Viviana focused her studies at Yale on understanding and reimagining the immigration enforcement mechanism, which had defined the trajectory of her life, through the Ethnicity, Race & Migration major. Outside of the classroom, Viviana worked on issues related to education access and retention for first-generation and low-income students.
During her senior year, Viviana's father, Melecio, was detained by ICE at an appointment that was supposed to grant him his residency. Along with her peers, Viviana launched a multinational campaign calling for the release of her father and demanding protection for mixed-status families. Melecio was subsequently deported, forcing everyone on her dad's side of the family except Viviana to leave the US and the only life they had ever known.
Viviana is pursuing a JD and plans to be an immigration and civil rights attorney.