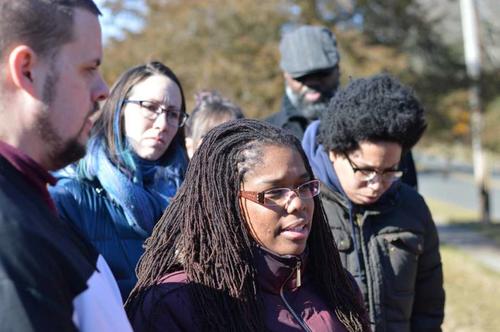 Last month, courageous parents of a fifth-grader at a Hamden elementary school brought forward a troubling story. Their child's social studies teacher, searching for a lesson plan that could be used to educate and engage the class about the history of the trans-Atlantic slave trade, selected a 20-year-old role play exercise produced by Scholastic Inc, one of the largest for-profit curriculum publishers in the country. The "play" exercise itself was abysmal — riddled with inaccurate representations of the trade rooted in long-standing and deeply flawed American tradition of romanticizing slavery as relatively benign. Worse still, the couple's child was one of two black students in the play cast as "slaves," implicitly (even if unintendedly) associating blackness and black identity with enslaveability.
Thanks to the parents' intervention, the play was never performed. District administrators were quick to blame the teacher's use of an "unauthorized" curricular resource, suggesting that if the teacher had simply made use of an approved curriculum, all would be fine.
But as the student's mother, Carmen Parker, pointed out in a deeply insightful and empathetic plea to a board committee, blaming the teacher alone hides the culpability of a system that is "clearly broken." Parker and many others at the meeting (including one of us) called on the board to address the ways teachers are trained and supported to effectively educate their students.
As parents of children in Hamden public schools (one of us is also a parent at the school where this incident took place) who work in the field of anti-racist education and social justice, we could not agree more. In fact, many of us have voiced these concerns to both local school leaders and district administrators for years. Parents' plea for a culturally rich and historically accurate curricula have fallen on deaf ears for far too long.