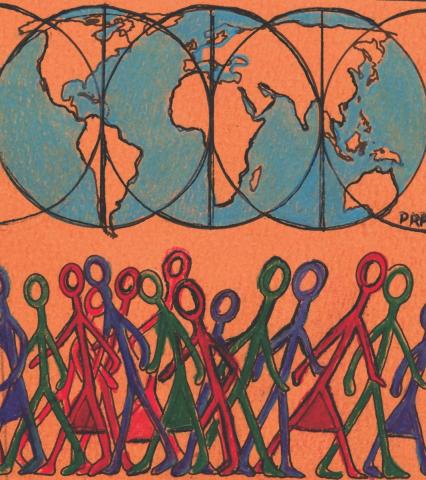 Come hear presentations about exciting research from across the disciplines.
Subjects include New Haven Public School student support programs, Kashmiri national culture in diaspora, Nepalese and U.S. protest movements, Roma palmistry in Sevilla, Dominican women migrants in Puerto Rico, Mexico-U.S. Border communities, and anticolonialism in Indian cinema – and much more.
Come and commune with seniors Katie Aragón, Lucia Arthur-Paratley, Kendra Dawsey, Marios Falaris, Heidi Guzmán, Sophie Nethercut, and E.B. Saldaña – along with the wider ER&M community.  Stop in and find out more about this program!
Contact erm@yale.edu for information.
Wednesday, April 30, 2014 - 3:30pm
Ezra Stiles College Master's House
9 Tower Parkway
New Haven
,
CT
06511