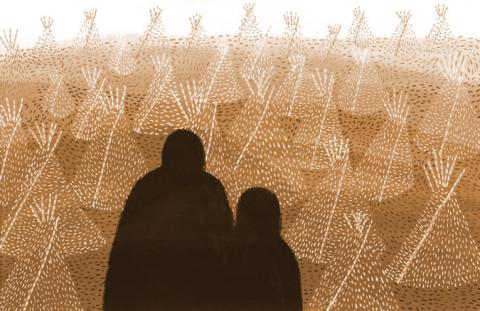 Join the NACC in a candlelit vigil commemorating the 150th anniversary of the Sand Creek Massacre. 
Though the slaying of 163 mostly women and children of the Arapaho Nation in 1864 is but one of many in the US's long list of genocidal acts, its spirit lives today in ongoing colonial violence against our peoples. General Chivington, who led the 700-man force against the peaceful camp, justified his action against the unarmed women and children by stating, "Nits breed lice." 
With systemic violence against native women at a crisis level, and with so many native youth failing to maintain hope, these words are as poignant as ever. Join us to pray for the healing of all our nations that faced this genocidal violence, and to honor our continued survivance.
From Yale American Studies Professor Ned Blackhawk:
http://www.nytimes.com/2014/11/28/opinion/remember-the-sand-creek-massacre.html?smid=fb-share
Friday, December 5, 2014 - 5:00pm
Yale Native American Cultural Center
26 High Street
New Haven
06520