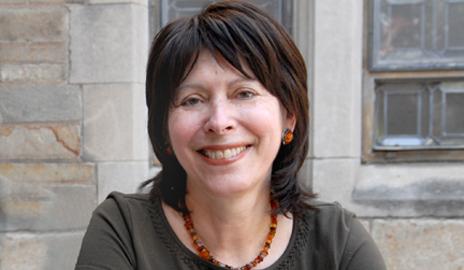 You are invited  to attend and/or participate in a special panel discussion, Homenaje a Patricia Pessar, that will reflect on the personal and intellectual legacy of the anthropologist Patricia Pessar, who died one year ago at the age of 63.  Panelists will discuss Pessar's many professional roles: her scholarship in the areas of both Latin American migration and popular religion; her mentorship of young academics; and the Ethnicity, Race, and Migration undergraduate major she helped launch at Yale. There will then be time for interested audience members to share their own personal and/or intellectual reflections about Patricia.
The panel will be held as part of the Latin American Studies Association conference at the Washington Marriott Wardman Park on Friday, May 31, from 5:00pm - 6:45pm in the room "Wilson C."
Katharine Donato, a senior scholar of sociology and migration, will begin by tracing Pessar's efforts to bring gendered analysis into the field of migration studies. Pessar's academic advisees (Denise Brennan, Julie Weise, Erika Helgen) – will then discuss their mentor's influence on their scholarship. Next, graduates of Yale's Ethnicity, Race, and Migration undergraduate major (journalist Sarah Stillman, social worker Alan Montes)  will demonstrate how Pessar and the ER&M program grounded their abstract desires for social justice in a useful framework, critical approach, and body of knowledge. Renowned transnational migration scholar Nina Glick-Schiller and Pessar's husband, Mexicanist historian Gil Joseph, will share concluding observations and audience members will be invited to share their own thoughts and reflections if they are so inclined.
While all will be welcome to speak, if will help us prepare if those intending to do so could email julie.weise@csulb.edu to give her a heads-up in advance.
Friday, May 31, 2013 -

5:00pm

to

6:45pm