Unsettled: The Refugee in the Hyperghetto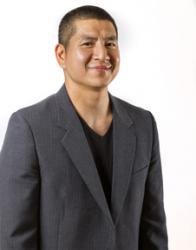 In the years during and following the Cambodian genocide, hundreds of thousands of Cambodian refugees were resettled in the US. In the 1980s and 1990s, ten thousand of these refugees arrived in the Bronx, New York. Chronicling their unfinished odyssey, Unsettled tells the story of a refugee community's survival and resistance amid the concentrated poverty of the Bronx. Scholar and organizer Eric Tang (University of Texas, Austin) locates the Bronx Cambodians and their "unclosed sojourn" within a longer history of war and displacement. In so doing he explores the relationship between refugee communities and African Americans as they experience common and distinct forms of state violence taking shape in America's inner cities. Tang's research sits at the intersection of two issues that define the current moment: the international refugee crisis and the resurgent movement against police violence in the urban United States.
---
Eric Tang is an Associate Professor in the African and African Diaspora Studies Department and faculty member in the Center for Asian American Studies at the University of Texas at Austin. He also holds a courtesy appointment in the Department of Sociology. He is CUNY's 2016-2017 Thomas Tam Visiting Professor in Asian American Studies (Asian American/Asian Research Institute). Unsettled is his first book.
Tuesday, March 28, 2017 - 4:00pm