Laura Wexler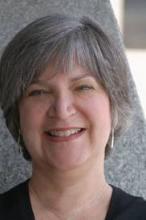 Prof Am Studies, Women's, Gender, & Sexuality Studies
Address:
100 Wall St, New Haven, CT 06511-6607
Laura Wexler is Professor of American Studies, Professor of Women's, Gender, and Sexuality Studies, and Co-Chair of the Women's Faculty Forum at Yale.  She holds an affiliation with the Film Studies Program, the Program in Ethnicity, Race and Migration, and the Public Humanities Program.  She chaired the Women's, Gender and Sexuality Studies Program from 2003-2007.  In 1999 she founded, and she continues to direct, the Photographic Memory Workshop at Yale.  From 2007 to the present she has been a Principal Investigator of the Women, Religion and Globalization Project, supported by a grant from the Henry R. Luce Foundation as well as a grant from the William and Betty MacMillan Center for International and Area Studies at Yale. 
Wexler's scholarship centers upon intersections of race, gender, sexuality and class with film and photography in the United States, from the nineteenth century to the present.  Her book, Tender Violence: Domestic Visions in an Age of U. S. Imperialism, won the Joan Kelley Memorial Prize of the American Historical Association for the best book in women's history and/or feminist theory.  She is co-author, with Sandra Matthews, of Pregnant Pictures, and co-editor, with Laura Frost, Amy Hungerford and John MacKay, of Interpretation and the Holocaust.  Her most recent publication is No Doubt the Cubans! in A New Literary History of America, edited by Greil Marcus and Werner Sollors (Harvard University Press, 2009). Currently she is working on a monograph entitled The Awakening of Cultural Memory, using historical photographs as a source of resistance to the politics of white supremacy in the formation of contemporary American reading practices.  In addition, she is composing a volume of essays entitled "The Look, the Gaze and the Relay Race: Photography and Everyday Memory", exploring of the work of Diane Arbus, Roman Vishniac, Randolf Linsly Simpson, and the F.S.A./O.W.I. photographers, among others. 
Professor Wexler has served on the Editorial Boards of The Little Magazine, American Quarterly, Genders, and the Yale Journal of Criticism.  She is a current Fellow of the Center for the Critical Analysis of Social Difference at Columbia University, a former Fellow of the Whitney Humanities Center of Yale University, and is a member of the Board of Trustees of the Muriel Gardiner Society for Psychoanalysis and the Humanities, and the Board of Trustees of the Joseph Slifka Center for Jewish Life at Yale. 
Professor Wexler completed her undergraduate studies at Sarah Lawrence College, having also attended the Massachusetts Institute of Technology where she studied photography.  She holds M.A., M. Phil., and Ph.D. degrees from Columbia University in English and Comparative Literature. 
Besides Yale University, she has taught at Columbia University, Amherst College, Trinity College, Wesleyan University, and Peking University where, in Fall, 2008, she taught courses on Women's Studies and on the History of Photography.