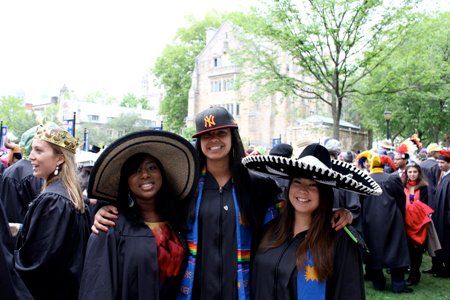 Students who wish to major in ethnicity, race and migration will no longer have to pursue it along with a second major.
Faculty voted at a Thursday Yale College faculty meeting to make ER&M a stand-alone major, as well as to split the biology major and modify the degree options in environmental engineering. Molecular, cellular and developmental biology and ecology and evolutionary biology will become separate majors, rather than tracks within one major, and environmental engineering has combined two different bachelor's of science degrees.
The change to the ER&M major leaves only one major, South Asian studies, that must be taken as a double major. Previously, Yale has offered such majors in international studies, organismal biology and studies in the environment, according to data from the Yale College Publications Office.
"The faculty who propose new majors sometimes look upon this second-major-only status as a necessary phase to establish the major and ensure that there are enough courses and a sufficiently robust and well-structured curriculum to justify a student's taking the program … as her or his only major," Dean of Undergraduate Education Joseph Gordon said in a Tuesday email.
Just as ER&M is now a stand-alone major, global affairs was approved as a stand-alone major in 2010 to replace international studies, and studies in the environment became the stand-alone environmental studies major in 2001.
As a stand-alone major, ER&M will require all juniors in the major to take a new junior seminar. Pitti said the seminar will deepen students' knowledge of the different methodologies used to study ethnicity, race and migration and also create a "cohort effect" so that students in the major get to know each other before senior year.